A Chairde
A theaghlaigh scoile, a chairde,
Welcome to our school website. We're glad that you've chosen to share a part of our school life. On this website we aim to provide an insight into our school & a range of information about how we work. We hope you find your visit to our website useful and informative. Our school is at the foot of Slieve Gullion and is in the heart of the community. We value all our children and our families. Every member of staff and all the school's governors are committed and work very hard to provide the very best opportunities to all pupils in order that we develop the 'whole child'. Our school motto - Léann, Grá, Sult, (Learn, Love, Enjoy) - demonstrates our school vision to develop each child holistically, enriched by the Catholic faith.
An Léann, An Grá, An Sult
Upcoming Events...
Monday, 11th December 2023
Burns Skill Afterschool, Gaelic (P1-P3 2-3PM, P4-P7 3-4PM)
Wednesday, 13th December 2023
P4, P5, P6 & P7 Afterschool Art with Julia (3-4PM)
Thursday, 14th December 2023
Burns Skills Afterschool Soccer (P1-P3 2-3PM, P4-P7 3-4PM)
Friday, 15th December 2023
P2 & P3 Afterschool Art with Julia (2-3PM)
Burns Skills Afterschool Hip Hop (P1-P3 2-3PM, P4-P7 3-4PM)
Monday, 18th December 2023
Burns Gaelic Afterschool (lieu of Monday 4th December) (P1-P3 2-3PM, P4-P7 3-4PM)
Friday, 22nd December 2023
Half day, school closes at 12 o clock. No dinners
Latest Photographs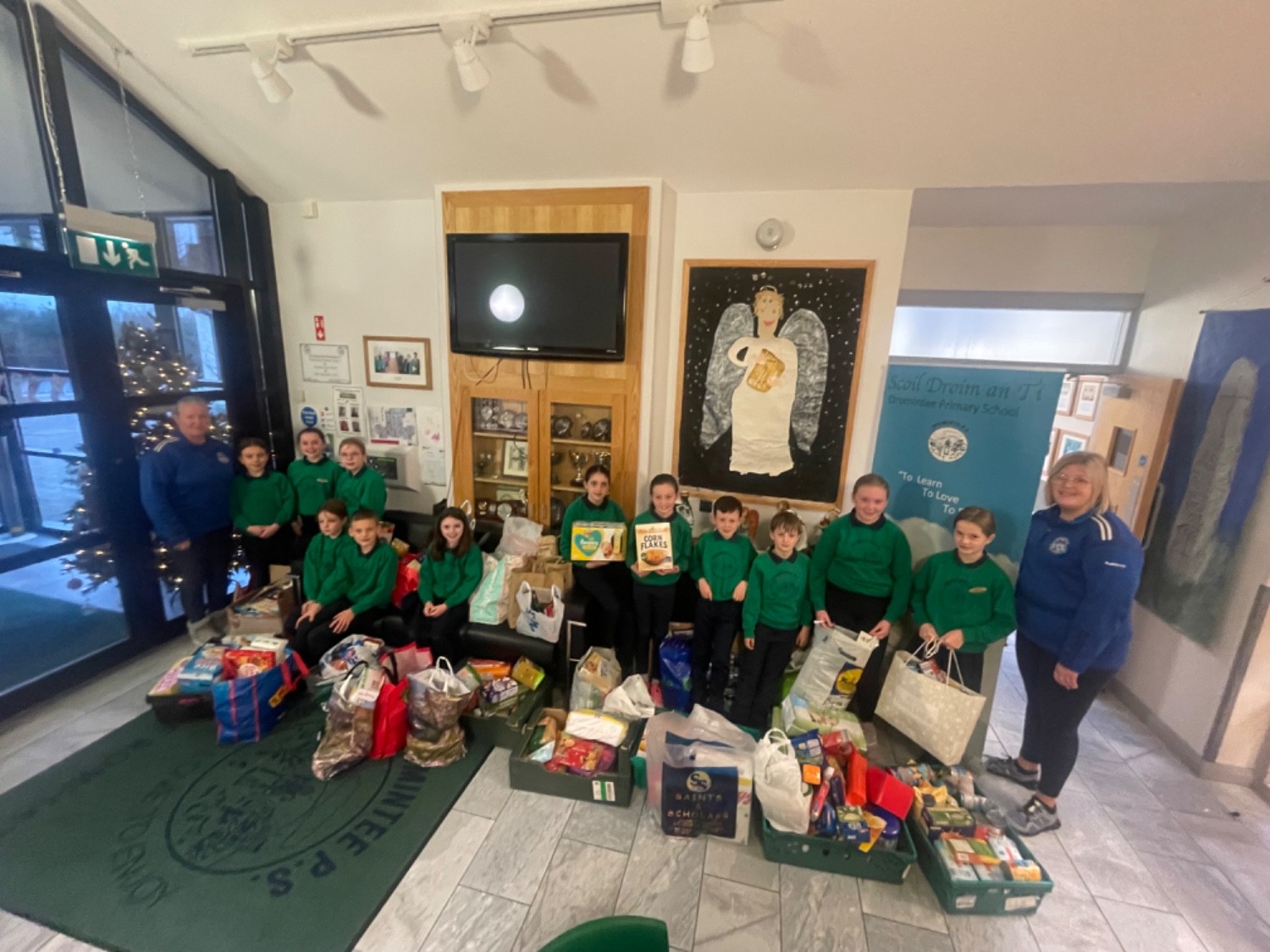 Dromintee Primary School, 8 Ballynamadda Road Killeavy Newry County Down BT35 8TD | Phone: 028 3088 8383